Beer Guides to Cities
Around the World

---
The Beer Wench Forges Her Own Oregon trail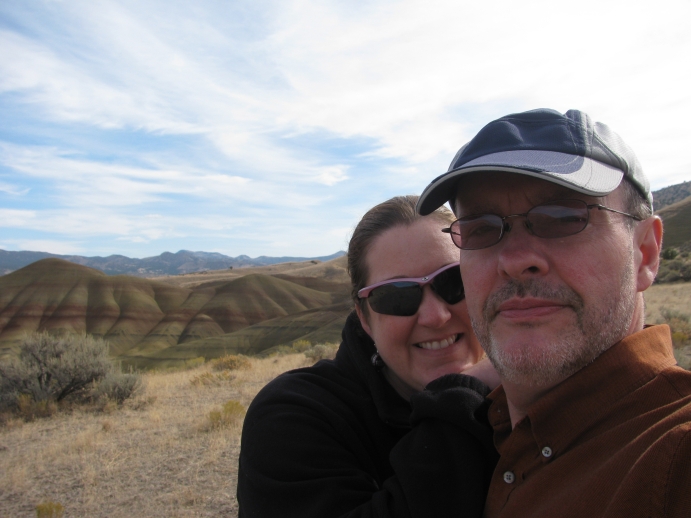 In October 2011, I returned to the Pacific Northwest with my soul-mate, Owen. We have visited several times before, and each time I return, it feels like a homecoming. I love the scenery, the people, the weather, the food, the beer…the life. This time was no exception.
Landing in Seattle, Washington late, we headed for one of our favorite brewpubs, Elysian Fields home of Avatar, their jasmine IPA, which is one of my favorites. As it would happen, there was a soccer game taking place at the stadium next door. We barely made it before the game let out. Although, it is a rule that they do not do samplers on game nights due to the crowds and mayhem (plastic cups only), they granted a reprieve to two visiting beer writers, and we were able to sample many of their brews including their pumpkin ales of which they had several. I believe we tried six or seven. All were different. All were good. We managed to grab a bite to eat (veggie meatball sub for me) and a couple of beers before the crowds overcame the place. We headed to the hotel to get a good night's rest.
Well rested, we hit the road fortified with coffee setting our sites on our first Oregon destination - Portland. Portland is a large city but is fairly easy to maneuver especially if you have a GPS. Of course, Portland has a vast number of breweries and brewpubs to visit, and that number keeps increasing every day. Our first day, we decided it would be fun to let someone else do the work for us and tried out Brewvana, a new beer tour owned and operated by Ashley Rose. With the price of admission participants receive a sampling glass and pretzel necklace along with the impressive expertise of Ashley herself. We visited Hair of the Dog's new tasting room (complete with kitchen), Widmer Brothers Brewing, and Amnesia Brewing. After some wonderful sampling and an impromptu tour of Hair of the Dog by owner and brewer, Alan Sprints. This was a great way to start a visit in Portland and learn something of the city. Ashley was sweet enough to drop us off at our next destination, Upright Brewing, before saying goodbye.
I could spend several pages writing about all the places that we visited and the beers sampled in Portland, but this was just the start of the trip. Some highlights beside the above mentioned tour were a re-visit to The Horse Brass Pub to pay homage to the legend, Don Younger. It was great to see that other than a bit of a cleansing, the pub was the same as ever with several members of the local craft beer community working to see that it remained a part of Portland's craft beer scene. Also, the Cascade Brewing Barrel House which is home to some amazing sour ales. They need to improve their cheese plate though. The beers were great but overpowered the bland cheeses they chose. They do have a full menu that looked pretty good. We ended the night at The Green Dragon which has a phenomenal selection of beer, mead and cider. My chosen nightcap was a jasmine mead that was quite delicious.
The next morning we packed up the horse and buggy…um…the car and continued south headed for Eugene. Eugene reminds me of Athen, GA with that college town feel. There are many great beer spots and restaurants. Oakshire Brewing was impressive with several different beers to sample in their about to be renovated tasting corner including an espresso stout that was quite the tasty number. Ninkasi Brewing had great beers including a couple of hop giants, Domination IPA comes to mind, that made this hophead's taste buds jump for joy. The atmosphere was great with a patio fire pit, food truck, and music.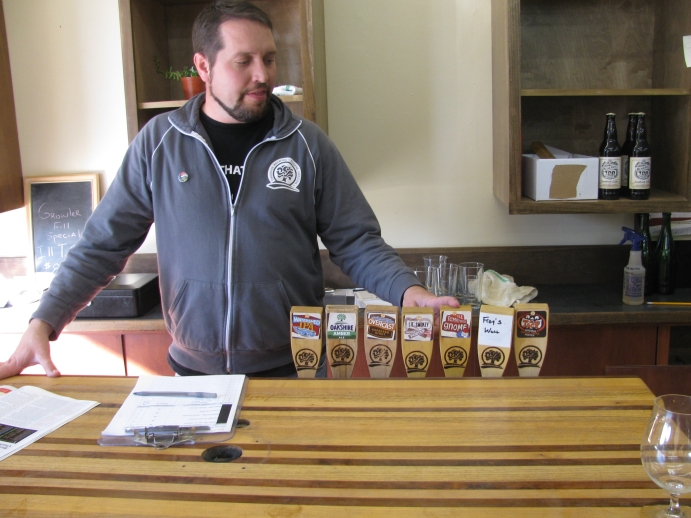 Continuing down the trail headed to Bend, we had heard tale of a cask ale pub out in the middle of nowhere, and being curious, we decided to check it out. In Oakridge, Oregon stands the Brewers Union Local 180. They were pouring four of their own brews which were pretty tasty casks. One was a bit off the day we were there, but cask ale is living beer. The other three were quite tasty. The grub, fish and chips, were simple but good. They also had guest taps as well. It was worth the side trip and the scenery was breathtaking.
After a scenic drive through the mountains, a stop for a beautiful hike to, not one but two, waterfalls, we made it into Bend. What you thought all I did was eat and drink beer? One has to enjoy all the bounty that mother-nature has to offer including breathtaking walks in the fall foliage, but eventually it does come back to beer. You can't go to Bend without stopping in to one of the pioneering breweries of Oregon, Deschutes. It has been at least ten years since I was last in Bend and Deschutes has grown exponentially. They still make quality product. They still care about what goes into their beers and out to the market. Mirror Pond was one of my first pale ales and a favorite. It still is, but, my goodness, there are so many new beers to try! They are currently expanding the brewery and tasting room but are continuing tours and tastings during construction. Proud of their green footprint, Deschutes, like many local craft breweries, uses techniques to limit their carbon footprint and give back to the communities of which they are a part. You can also visit their downtown brewpub for beers and food. We were joined by our friend Maria to enjoy other highlights of Bend including Old St.Francis School, one of the locations re-purposed by McMenamins. This was our home while in Bend as well as a great place to grab a local brew as they serve their own house-made beers. Silver Moon Brewery was a new one and had some great beers. Hop Fury IPA stood out as my favorite.
All good things must come to an end and lead to more good things; we said goodbye to Maria and Bend and headed to Hood River. I had not visited Hood River before and did not know what to expect. First, Hood River is located on the Columbia River Gorge. It is literally built on the side of the river-amazingly beautiful. It is also a famous destination for sail-boarding. The downtown area is easily walkable- if a bit hilly. We chose to stay outside the downtown area in a bed and breakfast. Owen and I love to stay at B and Bs. It's homey, inviting, and you get to know more about the place you are staying from the people you meet. Seven Oaks is beautiful. Located in a light industrial area outside of town, you might wonder what you got yourself in for, but when you arrive, you know it will be perfect. Our host, Linda, housed us in the cottage on the grounds, but there are rooms available in the main house as well. The B and B is bordered by full grown Douglas Firs which make it seem like you are in your own world. We received a warm welcome from our hostess and a charming tabby cat, Mr. Nibbles?, that likes to make friends with visitors. The vegetarian breakfast burritos were delicious and filling, and the conversation made us feel like part of the family. If you have never stayed at a B and B, you should, and if you find yourself in Hood River, make a reservation at Seven Oaks…we loved it. The Beer Wench tells no tales…when it comes to a comfy place to stay on the journey.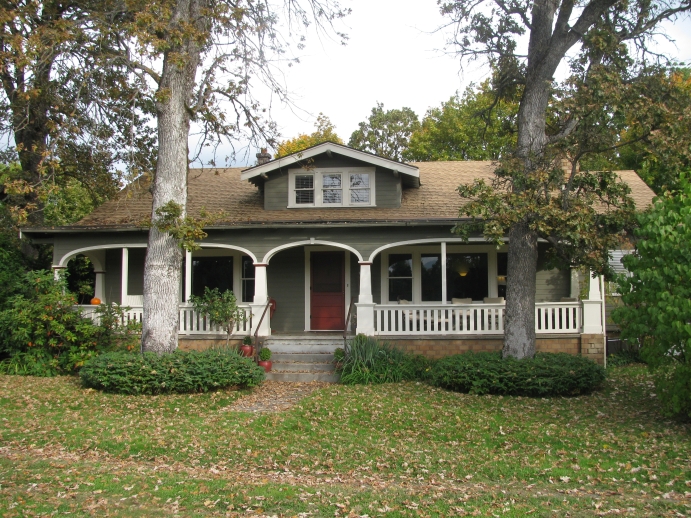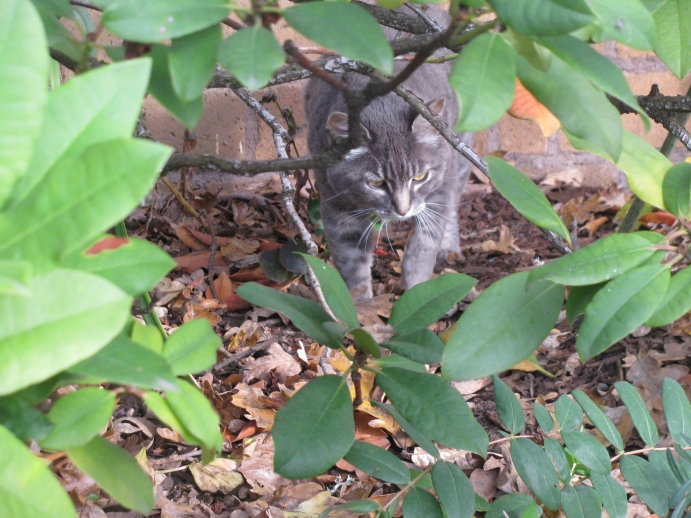 No beer trip to Hood River would be complete without a stop a Full Sail Brewing. Now, many of you are probably familiar with the small test brewery in Portland, but Hood River is the home of the original brewery which is going strong. We were greeted warmly by Sandra and given a wonderful tour of the brewery which is quite impressive, and I have seen many breweries. They, too, are proud of their green practices. This brewery is run like a family with everyone having a stake and reaping the benefits. Their brewers are encouraged to come up with new recipes and engage in some friendly brewing competitions. Along with the brewery, the site houses a wonderful pub with a delicious menu. On our visit, were lucky because they had on tap several of their tasty brews available including one of my favorites, Wassail Ale. They had a number of beers brewed with a single varieties of hops all made in the same base beer. Not only were they tasty, but for veteran beer judge and newbies to the scene, these beers showcased each hop used and showed the complexity of flavors found in that one amazing little cone of goodness. We also ate a wonderful dinner at the pub that paired fabulously with all of the beers we sampled. The bartenders were gracious and informative. The view out the windows overlooking the deck was….Well, let's just say that you can't miss it. We will definitely be going back. Full Sail is not the only craft beer joint in town. Double Mountain Brewery and Big Horse Brewpub are two other must see…um...taste..destinations in town. Also, across the river in White Salmon, Washington there is Everybody's Brewing. Unfortunately, the night we were there, the beers were not very impressive, but we had heard some great reviews from locals. The food menu looked and smelled delicious.
All too soon it was time to pack up the car and drive back to Seattle for the plane that would bring us home. Although leaving was difficult, we knew in our hearts that we would be returning. I want to thank all of the craft beer community in the Pacific Northwest who welcomed us so warmly. We came. We drank. We made new friends. We caught up with some old ones. It never ceases to amaze me how wonderful the people in the craft beer community are. I always learn new things and discover new flavors, and walk away with a strong sense that although we are living in crazy times there are still great people in the world, and I have met most of them through craft beer.
I apologize for being a bit slow finishing this piece due the demands of that thing I call a day job, but I was reliving the trip everyday and telling my friends here at home all about our adventures. Today is the day for adventure. Don't wait. If you don't know where you want to go; visit my friends in Oregon, and remember to eat well and drink good beer!