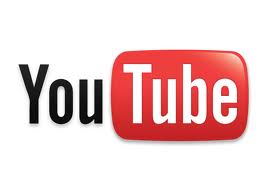 Subscribe to our monthly Brewsletter...
---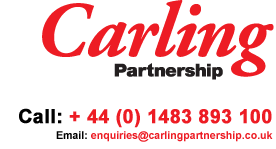 International Career in Beer
---



The World of Brewtopia

---
Southern Brew News
Subscribe Today!


---
Commercial Beers
Blind Tasting Results
---



Brewtopia Events Beer Travel Pages
---



---

Check out our

Brewtopia Brewsletter

!





Each month, Owen publishes a fun, informative Brewsletter featuring beer news and events from all over the Southeast and beyond. It's also the primary way he gets word out about his special events and ticket sales for the Classic City Brew Fest and Atlanta Cask Ale Tasting. Use the blue EMAIL BREWSLETTER box to the left to join our Brewsletter list. We guarantee your privacy and will never share your email address with anyone.

In the latest issue...
Check out Brewtopia's newest Brewsletter featuring information on the craft breweries in Decatur, GA and Sierra Nevada's German collaboration!





---
Join Owen Ogletree on a Brewtopia Beer Trip! Click here for details.



Owen Ogletree has been traveling the world in search of phenomenal craft beer since the 1980s. He is gifted in finding amazing deals on nice hotels and getting groups "backstage passes" to the best breweries, pubs and beer-centric restaurants. His beer trips are fantastic, friendly and fun!
Beer lovers who come along on these journeys tend to be like-minded, get along extremely well and enjoy getting to know each other over beer. 21+ only.
Trip prices include hotel room, charter bus and professional driver, other ground transportation, a detailed schedule, at least one big group meal with beer each day, brewery tours, beer tastings, guided walks, free time to explore, and beer information from host Owen Ogletree.
Each traveler must arrange his/her airline ticket, but we can provide help and advice with this, if needed.
Owen only does about two or three group beer trips a year - this provides time for him to plan each one in great detail and come along on each journey.
Each trip needs a minimum of 15 participants, so please don't wait until the last minute to register!



---
2014 Atlanta Cask Ale Tasting Report

The 2014 Atlanta Cask Ale Tasting showcased 44 traditional and specialty cask-conditioned ales from some of the best craft breweries around the USA and UK. After a morning judging panel, the free public sampling session was held 3-6 PM on the patios of 5 Seasons Brewing and Taco Mac Prado. Everyone was impressed with the flavors and excellent quality of these real ales. Thanks to Taco Mac, 5 Seasons, Peak Organic and all our wonderful volunteers for helping making this special event possible! Click here to see the full report with photos.



We'd like to thank Atlanta's 97.1 The River for giving away 2014 ACAT tickets on the air...










---
2014 Brewtopia Elite Eight American IPA Bracket Challenge



Owen Ogletree (director of Brewtopia Events LLC) gathered together fellow craft beer lovers Dean & Gail Graves, Ian Meents, Ashton Smith, Sachin Patel, Mark Hall, Pete Dasher and The Beer Wench at

Highwire Lounge

in Athens, GA to sample and comment on several outstanding American IPAs and do a head-to-head bracket challenge to determine "best of show."



Click here

to see full results of the bracket challenge and read comments from the tasters.

The IPA bracket tasting was completely blind, with brands not being revealed until after the brackets and winner were determined. Products were informally commented upon and ranked according to

Beer Judge Certification Program (BJCP) style guidelines.





---
Great British Beer Festival 2014 & 2013



Ranking very near the top of Owen's "beer nirvana" list is the sublime joy of a fresh, well-maintained, real, cask-conditioned ale. Click here for the impressive list of real ales Owen Ogletree and Don "Dr. Brewski" Beistle (pictured L-R) managed to sample at the largest cask festival in the world - London's

2013

Great British Beer Festival.

Click here to see the list of cask ales sampled by Owen Ogletree, Spike Buckowski and Thel Melton at the

2014

Great British Beer Festival.





---
New Colorado Craft Beer Photos, Videos & Interactive Map

Owen Ogletree and The Beer Wench braved the fires and traveled to northern Colorado in June of 2012 to check out the progress of the impressive craft beer scene. We focused on areas near Longmont, Boulder and Fort Collins with special visits to Avery, Left Hand, Oskar Blues, New Belgium, Funkwerks, Odell and Fort Collins Brewing.

Click below to see the photos, captions, interactive map and a video from Avery, Left Hand, Oskar Blues and New Belgium.

---
Owen's Archived Beer Videos

Click here to access informative and entertaining beer videos taken during Owen's travels over the past few years. Videos include...



Belgian Beer Cuisine Restaurant

Savannah's Moon River Brewing Company
A Tour of an Authentic English Pub's Cask Ale Cellar
Thwaites Brewery Visit, UK

Traquair House Brewery, Scotland
Anchor Brewing and Distilling
Brick Store Pub's Beer Cellar
Stone Brewing's Beers in Georgia

---
Bavaria & Franconia Group Beer Trip 2011

After hitting Belgium in 2009 and England in 2010, Owen Ogletree decided to take his annual group beer trip to Deutschland in 2011. On the trip were reps from Terrapin Beer Company, Taco Mac, Leon Farmer Beer Distributors, Bell's Brewery, Clipper City and Great Western Maltings. Check the photo album for all the remarkable places we visited and beers we enjoyed.

Pictured to the right (L-R): Ayinger's in-house beer sommelier, Ayinger owner Franz Inselkammer (the elder), Owen Ogletree, and Franz Inselkammer (the younger) share a scrumptious beer in the Ayinger Guest House kitchen.


---
2013 UK Real Ale Journey

In February of 2013 Owen Ogletree took friends from Terrapin Beer Company, Taco Mac, Five Points Bottle Shop, Wrecking Bar, Highland Beverage and Artisanal Imports on an amazing, nine-day, UK journey from Manchester up through the Yorkshire Dales to Scotland then down to Lincolnshire, Sheffield, Burton and London. We sampled amazing cask ales and whiskies. To see photos and details from the entire journey, click here.

Click to the right to see our video from our collaborative brew day at Thornbridge. Spike from Terrapin helped make the Terrapin / Thornbridge Coalition Imperial ESB with rye and American hops.



---
8 Common Beer Misconceptions

Everyone understands that fermented grape juice produces wine, but many seem in the dark regarding the complexities of beer - the world's most popular alcoholic libation. A complex beverage with a myriad of ingredients, styles, and methods of serving, beer involves intricacies that often confound the average consumer. Read Owen's article to explore eight popular ale and lager misconceptions.




---
The Beer Wench's Kitchen

Click here to access all the past

Southern Brew News

articles from The Beer Wench on beer and food. Delicious pairings and recipes are featured. The Beer Wench says "Remember to always eat well and drink good beer

responsibly

!" Delicious articles include:


German Pizza
Belgian Witbier & Citrus Tilapia
Flourless Chocolate Cake with Wake-N-Bake Imperial Stout

Highland Tandoori Chicken
Spring Pea and Lobster Risotto
Belgian Delights
Blackstone Cheese Soup
Onion Soup with Hard Cider
Raspberry Chili BBQ Chicken
London Broil Stewed in Black Forest Stout
Beer and Wine from the 2007 GABF


Kerri is a beer traveler, BJCP Certified Beer Judge and Food & Beer Columnist for

Southern Brew News

.
---
Owen's HOPS BASICS

Hops grace almost every beer made today, and 98% of all hops are grown in five countries – England, Belgium, Germany, Czech Republic and the United States. These nations produce hops with characteristic sets of notable flavors and aromas. Hops from the U.K. impart a woody, tea-like note to English ales. Belgian, German and Czech varieties bless their brews with delicate flavors and aromas of flowers. Most American hops are raised in the states of Oregon and Washington and confer distinctive overtones of pine and citrus to American ales. Click here to read more of Owen's hop information that every beer drinker should know.

---
Pairing Craft Beers with Holiday Foods

Looking for flavorful and interesting beverages to accompany festive holiday meals? Wines can be expensive and quite high in alcohol, eggnog is loaded with fat, and cocktails tend to send guests home way too early with their designated drivers. Why not experiment with craft beer?

Today's crop of exciting, personable gourmet beers from small breweries around the world make for delightful pairings with a wide range of foods, and the diversity of colors, aromas and flavors of these brews are sure to ignite curiosity, conversation and interest among holiday merry-makers. Many say that beer's sweet malt, creamy carbonation and moderate alcohol content complement rich holiday fare better than any other libation. Click here to see Owen's recommendations.




---
Cask Ale Clarifications

With cask-conditioned ales making regular appearances at a growing number of pubs, brewery tours and festivals from Alabama to North Carolina, this interesting process and tradition now forms the hottest new beer trend in the Southeast. Unfortunately, many people responsible for brewing, distributing and serving cask ales sometimes lack the knowledge needed to provide the very best pint to the customer.

Cask-conditioning comes from the English tradition of placing young, unfiltered beer with yeast, a touch of residual sugar and clarifying finings into sealed metal or wooden casks. Typical casks hold 10.8 gallons of beer and are known as "firkins." Inside the bunged firkin, yeast consumes remaining sugars, producing soft carbonation and subtle, appealing fermentation notes before settling into the belly of the cask as sediment.. Click here to read Owen's full article.



---
Owen Ogletree Judges at Great British Beer Festival

Owen Ogletree was honored to be invited to help judge the 2010 Great British Beer Festival in London. Real ales from all over England were nominated by CAMRA members to be judged in the finals at the GBBF held at Earl's Court in London.

This photo album also includes pictures and captions from a special Thornbridge Brewery takeover at London's delightful new Cask Pub & Kitchen.

Click here to see the photos and read more.

Click here for Owen's GoogleMap of favorite pubs in the London area.



---
Rogue Ales - Newport, Oregon

Located in the scenic coastal town of Newport, Oregon, Rogue Ales is a pioneering northwestern craft brewery loaded with personality, vitality and great beer recipes. I've enjoyed the wide variety of Rogue beers since the early 1990s and wanted to visit the brewery since my first sip, but it took me until 2008 to finally make the pilgrimage. I gathered together a group of six beer aficionados from Athens, Georgia, made the flight to Portland, loaded up a mini-van, and trekked down the lovely Oregon coastline toward Newport. Rogue President (and son of the founder), Brett Joyce met us at the brewery and gave us a quick walk through.


Owen Ogletree & Rogue brewer John Maier

---
Beer in the New South

The allure of flavorful craft brewed beer is finally casting its seductive influence on a large contingent of suitors in the southeastern states. New breweries, brewpubs and beer-focused bars and restaurants are dotting the landscape in cities that 10 to 15 years ago only offered standard American lagers. It's finally cool in the South to come out of the closet and admit undying love and devotion to craft beer. Click here to read the article.


Dave Blanchard of Brick Store Pub, Decatur, GA

---
Craft Beer Evaluation Word Splashes

In May of 2013, Owen gathered together 25 craft beer fans to taste and evaluate 12 hot craft brands.

Each participant described each craft beer in two words, and these words are summarized on the website as colorful word splashes. Larger words in the splash were used by participants more often.

Brands tasted:

Omission Pale Ale, Back Forty Truck Stop Honey, Goose Island Pepe Nero, Westbrook White Thai, O'Dempsey's Inukshuk IPA, Clown Shoes Eagle Claw Fist, Deviant Dale's, Sixpoint Resin, Lazy Magnolia Jeff Stout, Left Hand Milk Stout, Founders Dirty Bastard and Finch's Secret Stache Stout.







---
Blind Beer Evaluations



Check out the comments from our recent blind tasting of some outstanding

Barleywines

,

Meads

,

Strong Beers

(including Old Ales, Strong Scotch Ales, Imperial Stouts, and Barleywines),

Herb, Spice, Fruit, Experimentals, Hard Ciders and

Strong Belgian Ales

. A popular feature of this website is our series of blind tastings of some commercial beers. Read useful comments and unbiased reviews of all types of beer/cider/mead before you buy them!

See the full list of links to all our blind tastings of commercial beers!



Recent Ale & Lager Tasting!

Above: Jared Bailey, John Gayer, Christian Hampton,

Brad Fowler and Owen Ogletree.
---
Los Angeles Area Craft Beer Photo Album

In December of 2012, Owen Ogletree and The Beer Wench went exploring for craft beer in the Los Angeles area. Once known as a craft beer desert, L.A. now blossoms as an oasis for gourmet beer styles.

Click here to see Owen's photos and read about his Los Angeles craft beer finds.

---
Owen's 2007 Great American Beer Festival Report

Kerri "The Beer Wench" Allen and I were honored to be included in the panel of judges at the 2007 Great American Beer Festival in Denver, Colorado. Held October 11-13, the 2007 GABF was the first time that all four public sessions sold out (in advance, no less). More than 46,000 people attended, and this magnificent event really demonstrates the popularity of craft beers in today's market.




---

Stay

Beer-Informed

with our E-mail Brewsletter and receive advance notice of ticket sale dates for

Classic City Brew Fest

&

Atlanta Cask Ale Tasting

...



Brewtopia Events E-mail Brewsletter hosted by our friends at...