Beer Guides to Cities
Around the World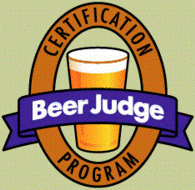 ---
Etienne & Jerome Dupont Cidre de Givre 2005 Eis Cider
14430 Victot - Pontfol, France
7.2% ABV - Specialty Cider


FIRST PLACE


Aroma: Mulling spices; rich cooked apples; apple pie; syrup; sorghum; brown sugar.
Appearance: Hazy; dark orange; sedimented; light red color; no carbon dioxide.
Flavor: Honey; peaches; biscuits; caramel; toffee; very sweet; syrupy, but not unpleasantly so; full mouthfeel and body; thick; great dessert cider; maple notes.




---
Organic Etienne Dupont Cidre Bouche Brut de Normandie
14430 Victot - Pontfol, France
4.5% ABV - French Cider


SECOND PLACE (tie)


Aroma: Earthy; hay; dried leaves; pungent; acid notes.
Appearance: Slight haze; medium white foam; very light golden color.
Flavor: Tart; lactic notes; grapey; viscous; farmhouse character; green fruit; complex; winey; acidic complexity; muscat grape hints; very pleasant.



---
Poire Authentique
Eric Bordelet - France
4.0% ABV - French Perry


SECOND PLACE (tie)


Aroma: Honey; pears; apples; honeydew melon.
Appearance: Clear; effervescent; white foam; yellow in color.
Flavor: Spicy; honey; musk; pinot grigio notes; medium body; effervescent; good tartness and acidity; pleasant; moderately fruity; ripe apple and pear complexity.


---
Cuvee Speciale Kerisac French Sparkling Cider
Ets Guillet Freres - Guenrouet, France
2.5% ABV French Cider
THIRD PLACE
Aroma: Honey; apple tannins; vanilla; vinegar hint; diacetyl notes.
Appearance: Light honey color; clear; very light carbonation.
Flavor: Medium body; very sweet; apple character is nice; minor apple vinegar hints; residual sugars are pleasant; refreshing and complex.


---
J.K. Scrumpy's Hard Cider
Almar Orchards - MI, USA
6.0% ABV - Organic English-style Cider
HONORABLE MENTION
Aroma: Apples; apple juice; yeasty; dough; paint hints; all aromas are very mild.
Appearance: Light gold in color; clear; almost no fizz; peach color hints.
Flavor: Big honey notes; mild pungent fruit hints; rich apple and honey flavors; mild tartness; earthy and moderately rich in flavor.
---
Harpoon Cider
Harpoon Brewery - Boston, MA, USA
4.1% ABV - Common Cider
Aroma: Sweet; mild apple; crisp apple notes; light nose.
Appearance: Very pale straw yellow; low carbonation; very clear and filtered.
Flavor: Apple sauce; slightly tart; soda pop notes; candy hints; light bodied; medium dry finish; thin.

---
Etienne Dupont Cidre Cuvee Colette 2004
14430 Victot - Pontfol, France
6.9% ABV - French Cider
Aroma: Faint aromas of green apple; hint of spices; alcohol notes.
Appearance: Very clear; light gold; big bubbles; champagne like.
Flavor: Champagne like mouthfeel and carbonic bite; foamy; dry; tart; mild/moderate apple notes; oaky tannins.

---
Cidre Pays d'Auge
14130 Coudray-Rabut, France
4.0% ABV - French Cider
Aroma: Camphor; band-aid; strong phenols; smoke; electrical fire; rubber; leather notes.
Appearance: Hazy; lots of sediment; light orange in color.
Flavor: Apple notes are hidden behind phenols and off flavors; lemon; citrus notes; lingering phenol finish on tongue.



---
Dunkertons Still Cider - Medium/dry, organic
Dunkertons Cidery - Pembridge, Herefordshire, UK
7.0% ABV - English Cider
Aroma: Light phenols with apple notes; mild aromas; clove; vanilla.
Appearance: Clear; hay; deep straw color; almost no carbonation.
Flavor: Mild; dry; smoky note; lactic notes; lingering mild phenols; soapy, thin mouthfeel for alcohol content; dry; mild flavors; light CO2 tingle in mouthfeel.

---
Magners Vintage Cider
Wm. Magner - Ireland, UK
4.5% ABV - English-style Cider


Aroma: Sweet; sugar; spices; melon; very mild aromas; acidic, slightly vinous notes.
Appearance: Peach color; clear, light carbonation; very bright.
Flavor: Sugary sweetness; bland; not much complexity; very little apple character; like a wine cooler; very two dimensional.



---
Cidre Dupont Reserve 2004/2005
14430 Victot - Pontfol, France
5.5% ABV - French Specialty Cider aged in Calvados casks
Aroma: Phenols; apple; wet wool; musty; earthy; mild aromas.
Appearance: Clear, apricot color; deep yellow; moderate carbon dioxide.
Flavor: Smoky; earthy; rustic; bright CO2 bite; dry; woody tannins; matches; sulfur hints; effervescent; pleasant and complex.

---

Poire Pear Cider de Christian Drouin
Christian Drouin - France
4.0% ABV - French Traditional Perry


Aroma: Sweaty; musty; citrus zest; salty; mineraly.
Appearance: Clear; extremely pale yellow; color of lemon/lime soda.
Flavor: White wine spritzer; very dry; very effervescent; mild white wine and club soda tones; tonic water; very mineral like on the tongue.


---