Beer Guides to Cities
Around the World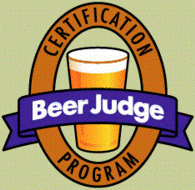 ---
Brooklyner Weisse Beer
Brooklyn Brewery - Brooklyn, NY, USA
Weizen / Weissbier


FIRST PLACE


Aroma: Bubblegum, wheat, mild clove, mid banana.
Appearance: Medium gold, mild haze, nice white layer of foam.
Flavor: Fresh wheat yeast rolls, citrus hints, refreshing wheat flavors, round mouthfeel, a little bitter in the finish, hint of sweetness, quite malty. Great example of the style.




---
Cascade Pale Ale
Stevens Point Brewery - Stevens Point, WI, USA
American Pale Ale


SECOND PLACE


Aroma: Mild hop aromas, a touch of malt, light caramel, nice citrus, very subtle and clean.
Appearance: Copper, clear, white foam.
Flavor: Refreshing, dry, clean, tasty, citrusy, pine resin tones, hops are well balanced with malt, pleasant lingering bitterness. A nice example of the style. A very pleasing session ale.



---
Anglers Pale Ale
Uinta Brewing Company - Salt Lake City, UT, USA
American Pale Ale


THIRD PLACE


Aroma: Piney, resiny, fresh hops, caramel malt.
Appearance: Clear. Amber in color.
Flavor: Piney, nice, malt, moderately dry up front with hint of sweetness in the finish, nice hop flavor, moderate hop bitterness, high end of malt and hops for style, borders on an IPA.


---
Jever Pilsener
Friesisches Brauhaus - Jever, Germany
German Pilsner
HONORABLE MENTION
Aroma: Wild honey, flowers, Saaz hops, mild citrus, orange peel hints, lots of noble hops.
Appearance: Clear, light gold, brilliant.
Flavor: Grainy, a touch hay-like, lingering bitterness, crisp, low hop flavor, very dry, malts are light and in the background. Big hop bitterness is impressive.


---
Hook & Ladder Golden Ale
Hook and Ladder Brewing Company - Rochester, NY, USA
Blonde Ale
Aroma: Sweet malt, honey, slightly fruity, a touch of butter.
Appearance: Very clear, straw yellow with a light stand of white foam.
Flavor: Light malt, slightly sweet, biscuity, mildly fruity, hops are earthy and very restrained, not bitter at all, honey notes, some diacetyl as it warms.

---
Garde Dog
Flying Dog Brewery - Denver, CO, USA
Biere de Garde
Aroma: Honey, wheat hints, mild citrus notes, subtle aromas, herbal hints.
Appearance: Golden, clear, white foam, light head.
Flavor: Medium dry, very little aftertaste, sweet malt flavors are all up front, very little finish, silky start with vanilla and honey, flavors fade quickly, hops are mild.

---
Horny Goat Wheat
GJS Sales - LaCrosse, WI, USA
Witbier / Belgian-style White
Aroma: Berries, fruit, melon. Lacks coriander and orange character. Some lactic notes.
Appearance: Light haze, gold, nice lacy white foam, not very cloudy.
Flavor: Berry, chamomile, honey, citrus, mild lactic hint, herbal notes, mildly sweet, too complex for style. Needs more clean coriander, wheat and orange peel character.



---
Old Thumper
Shipyard Brewing Company - Portland, ME, USA
Extra Strong / Strong Bitter (ESB)
Aroma: Fruity, malty, woody UK hops, cardboard hints, chemical note, butterscotch undertones. Could be a bit old. Muscat grape hint.
Appearance: Dark gold/light amber, very clear, mild white head.
Flavor: Woody, cardboard, lemon, pine, hint of butter, finish is nice - caramel malts and tannin/citrus flavors, nice hop profile.

---
Duck Rabbit Brown Ale
Duck Rabbit Craft Brewery - Farmville, NC, USA
American Brown Ale


Aroma: Coffee, cocoa, toffee, fruit, candy, dark chocolate hints.
Appearance: Dark red / light brown color. Tan head. Heavily carbonated - too much for style.
Flavor: Malty, grassy, citrus, coffee notes, fruity, slightly acidic - could have a touch of infection. Lactic hints, tart, nutty. Hops toward finish - woody - nice, bitter hops at the end.



---
UFO Raspberry Hefeweizen
Harpoon Brewery - Windsor, VT, USA
Fruit Beer
Aroma: Artificial raspberry syrup notes, fruit extract, very perfumy and candy-like.
Appearance: Hazy with a slight pink rose color. Light pink foam.
Flavor: Wheat hints, raspberry undertones, dry, spritzer-like character, cereal notes, very mild flavors. A bit watery and thin.

---

Cottonwood Endo IPA
Carolina Beer Company - Mooresville, NC, USA
American IPA


Aroma: Sweet malt, citrusy hops, pine notes, fig, candied fruit, raisin.
Appearance: Amber color. Nice head. Off white foam with good head retention.
Flavor: Biscuity, toasted malt, fruit hints, dry, pleasant, clean. Needs more hop aroma, flavor and bitterness. More malt and mouthfeel would also be good for style. Bitterness is good.


---

Jockamo IPA
Abita Brewing Company - Abita Springs, LA, USA
American IPA
Aroma: A bit syrupy with notes of dark fruit. Very low hops for style, very fruity with notes of cherry and other light fruits.
Appearance: Amber with moderate carbonation. Very clear.
Flavor: Berry, fruit, malt. Needs more hop flavor to be a great IPA. There is clean malt with caramel notes. This is a pleasant beer, but not quite an American IPA.