Beer Guides to Cities
Around the World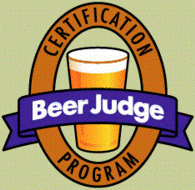 ---
Fullers London Porter
Chiswick, London - UK
Brown Porter


FIRST PLACE


Aroma: Dark chocolate; cocoa; beautiful dark malt.
Appearance: Very dark brown; tan head; red hint when held to light.
Flavor: Malt is good; chocolately notes; cocoa tones; hint of caramel in background; dry, nice finish; a wonderful brew.




---
St. Ambroise Oatmeal Stout
Montreal, Quebec - Canada
Oatmeal Stout


SECOND PLACE


Aroma: Caramel; roasty; mineraly; fruity; dark fruit; cereal notes; granola with coffee; apple crumble cake with coffee.
Appearance: Brown head; good head retention; black color - gorgeous.
Flavor: Dry, but rich; roasty; slightly fruity; hints of cardboard; medium mouthfeel; dark burnt coffee in finish; very pleasant, flavorful stout.



---
Shiner Black Lager
Shiner, Texas - USA
Schwarzbier


THIRD PLACE (tie)


Aroma: Roasted notes; hops in background for balance.
Appearance: Black with ruby highlights; sand colored foam.
Flavor: Body is a bit thin; mildly roasty; hints of German malts; dry; clean; light roasted grain aftertaste; pleasing, subtle flavors.


---
Spaten Oktoberfest
Munich, Germany
Oktoberfest / Marzen


THIRD PLACE (tie)


Aroma: Bread toast; malt; Munich malt notes; German malt complexity; aromas are quite mild.
Appearance: Clear; deep orange; light foam that is off-white in color; attractive.
Flavor: Complex malt notes; toast; starts a bit sweet but ends with a dryer finish; bready; good for style; clean; could be a bit more rich in malt notes and body.


---
Highland Kashmir IPA
HONORABLE MENTION
Asheville, NC - USA
American IPA
Aroma: Malt / hop aromas; slight cheese notes; aroma is quite subtle - more like an American Pale Ale perhaps.
Appearance: Color is in style range - copper; moderate white foam.
Flavor: More than an American Pale Ale, but a bit less than a classic, big American IPA; nice malt/hop balance; pleasant bitterness in finish; a lighter example of the style; very tasty; not harsh; smooth hop flavor and bitterness.

---
Bakalar
Czech Republic
Bohemian Pilsner
Aroma: Light aroma; subtle; corn hints.
Appearance: Dark gold; clear; light wheat head; low head retention.
Flavor: Not very crisp or bitter; very subtle; a bit watery; could use more hop flavor and bitterness.

---
Dominion Lager
Ashburn, VA - USA
Dortmunder Export style
Aroma: Malt; butter hints; floral hop note.
Appearance: Clear; white foam; moderate head; nice gold color.
Flavor: Hint of diacetyl; great malt notes; mineraly background; hop bitterness is moderate; complex finish; smooth and well balanced.



---
Major Tom's Pomegranate Wheat
Ft. Collins, CO - USA
American Wheat / Fruit Beer
Aroma: Pomegranate hint; cereal/wheat note; acidic aromas.
Appearance: Clear; gold; very filtered; moderate white head.
Flavor: Hint of wheat; light hops; grainy note; very mild fruit; fruit is not very identifiable; pleasant and drinkable.

---
Hurricane Reef Raspberry Wheat
Melbourne, FL - USA
American Wheat / Fruit Beer


Aroma: Raspberry fruit and seeds; aroma is dominated by fruit notes.
Appearance: Gold with a raspberry hue; very clear; filtered; light, off-white foam.
Flavor: Dry; not much sweetness; raspberry notes; nice raspberry finish; hint of wheat in flavor; crisp; pleasant; light bodied; a hint of tannin in the finish.



---
Thomas Creek Appalachian Amber
Greenville, SC - USA
American Amber
Aroma: Caramel; vegetal hint; fruity; overripe cherries; toffee; hops are in background.
Appearance: Clear; deep red; ivory foam.
Flavor: Caramel malt; caramel candy; hops are good; very fruity; dark fruit hints; fruity/toffee contrast; malt/hop balance is good; there is a lingering bitterness that is nice.

---

Brew Dog IPA
Fraserburgh, Aberdeenshire - Scotland
English-style IPA


Aroma: Earthy; paper note; tannins; hoppy; fruity.
Appearance: Light end of color range for style; gold; slight haze; light carbonation is nice.
Flavor: Fruity; hints of oxidation; hop flavor and bitterness are good; cardboard note; hops are prevalent; metallic hint; long, dry finish of hops; malt background is appropriate.


---

Pinkus Jubilate
Munster, Germany
Schwarzbier
Aroma: Oktoberfest/bock-like; toffee; malt; Munich malt notes.
Appearance: Light color for a Schwarzbier; medium brown with tan foam.
Flavor: Light German malts; light noble hops; not roasty; light toffee/toasty malt character; slight acidity; very mild flavors; light/medium body with subtle complexity.



---

Thomas Creek Pumphouse Porter
Greenville, SC - USA
Robust Porter
Aroma: Subtle dark malt notes; very mild hops.
Appearance: Light brown head; good carbonation; almost black; opaque.
Flavor: Subdued flavors; dark malts are mild in flavor; could use more chocolate malt; lots of hop flavor (floral/herbal); a bit watery for style; impressive hops; mild dark malt character; very drinkable.