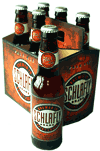 Schlafly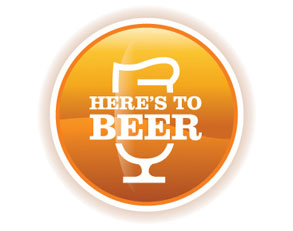 "One of the key messages of 'Here's to Beer' is to remind adults of the social value of beer -- it brings people together in a fun, unpretentious way," said Bob Lachky, an executive vice president of Anheuser-Busch. "We're pleased to host the St. Louis Brewers Heritage Festival and celebrate beer's role in our community."


Under the shade of Forest Park's towering trees, one festival tent housed ales, another offered lagers and the third tent provided local cuisine provided by St. Louis restaurants. "It doesn't matter if you're a small or big brewery, if you've been around five or 150 years -- we all share a common passion for beer," said Dan Kopman, co-founder of Schlafly Beer. "For this weekend, we're thrilled to join arms with Anheuser-Busch and other local brewers."



Missouri Breweries in Attendance at the 2007 Brewers Heritage Festival...
Alandale Brewing Company, 105 E. Jefferson, Kirkwood, MO.

Anheuser-Busch, One Busch Place, St. Louis, MO.

Augusta Brewing Company, 5521 Water Street, Augusta, MO.

Morgan Street Brewery, 721 N. Second Street, St. Louis, MO.

O'Fallon Brewery, 26 West Industrial Drive, O'Fallon, MO.

Schlafly Brewery, 2100 Locust Street, St. Louis, MO.

Square One Brewery, 1727 Park Avenue, St. Louis, MO.

| | |
| --- | --- |
| St. Louis Mayor Slay kicked off the Heritage Festival's opening reception with a stirring address to the brewers and attendees. Beer has been a major part of the history of this city. | Beer and food pairings highlighted the opening reception. Pictured above is chef David Owens of Terrene restaurant. |
| Todd and Jason Alström of Beer Advocate were in attendance to cover the festival and associated events. | Local brewers and members of national beer media outlets gathered for a lunch reception that featured the flavorful beers of Schlafly. |
| Festival attendees head to the ale and lager tents in Forest Park. | Cooking demonstrations were presented at the festival from chefs Phil Noe (Sqwire's), Bryan Young (Catering Plus), Stephen Gontram (Harvest), David Owens (Terrene), Andrew Ayres (Riddle's Penultimate) and Ivy Magruder (Vin de Set). |
| The visitor's lobby at Anheuser-Busch in St. Louis showcases colorful displays and a huge gift shop. | Anheuser-Busch brewmaster Florian Kuplent led our press tour of the beautiful St. Louis A/B brewery. "The number of recipes in our bank is a secret but is in the double digits," Florian told us. |
| The world famous A/B Clydesdales relax in their manicured exhibit area in a central courtyard of the St. Louis brewery. | Antiques from by-gone days of Budweiser decorate the Clydesdale stables. |
| Massive fermenters fill the conditioning warehouse at Anheuser-Busch. Giant stainless steel tanks occupy every available space. | Beechwood chips are removed from one batch of lager, sanitized and then added to another fermenter. The practice originates from the process of some European brewers who placed beechwood logs into lagering vessels to add subtle wood notes and help clarify the brew. |
| Complex piping systems transport different phases of beer at Anheuser-Busch. The St. Louis plant also houses a huge yeast propagation facility that supplies yeast to all A/B breweries worldwide (for increased consistency). | The old A/B brewhouse (built in 1891) is still in use and has been preserved in remarkable condition. A new, much smaller pilot brewhouse has been installed next door to produce experimental batches. |
| Gleaming brew kettles dominate the ornate Anheuser-Busch brewhouse. | The luxurious conference and tasting room at Anheuser-Busch, St. Louis is equipped with air filters so that tasters may concentrate on the aromas of the beers. |
| Schlafly's brewpub hosted a luncheon for the beer press on May 11. Owner Tom Schlafly (above) discussed the history of craft beer in St. Louis. | Schlafly's offers a wide selection of well-made ales and lagers. A cask-conditioned, hand-pulled selection is also available most days. |
| St. Louis supports a wide range of other brewpubs and beer bars. Joseph Mooney (right) is the General Manager of 33 Wine Shop & Tasting Bar. Along with wine, there is an impressive list of gourmet beers available. 33 is located in the trendy Lafayette Square area. | Bailey's Chocolate Bar provides an upscale location to pair fine beers with scrumptious desserts. |
| Llywelyn's is a Welsch-themed neighborhood pub (see description below). | Morgan Street Brewery is located in the touristy riverfront area of downtown St. Louis. |
| The Scottish Arms offers friendly conversation alongside some interesting bottled and draft beers and food recipes from the UK. | Pictured above is Owen Ogletree enjoying a beer sampler tray inside the attractive Square One brewpub on Lafayette Square. The pub's interior along with the beer and food selections were all quite appealing. |
| Brewer gives a tour of the facility at the Schlafly Bottleworks. | The very busy kitchen at Iron Barley. Peppered pork, mashed potatoes and cask ale! |
Try the fine brews at these St. Louis establishments
...
(List updated in June of 2008)

Brewpubs
Allendale Brewing, 105 E. Jefferson at Lindbergh, Kirkwood. Neighborhood brewpub that's a moderate cab ride from central St. Louis.

Buffalo Brewing Co., 3100 Olive Street, 314.534.BEER. Fun new brewpub out near the original Schlafly pub.

Morgan Street Brewing, 721 N. 2nd Street, 314.231.9970.

Schlafly, 2100 Locust Street, 314.241.BEER.
Square One Brewery, 1727 Park Avenue, 314.231.2537.
Schlafly Bottleworks, 7260 Southwest Ave., 314.241.BEER.

Bars & Restaurants
Iron Barley, 5510 Virginia, 314.351.4500. A must-see rustic diner with huge, filling plates of home cooking and an excellent range of beers (even a cask ale). www.ironbarley.com

33 Wine Shop & Tasting Bar, 1913 Park Ave - Lafayette Square, 314.231.WINE. A friendly wine bar with an appealing selection of two draft beers and 50 bottles (Belgian, German and U.K. ales highlight the menu alongside beers from Bell's). Patrons can enjoy their beer or wine alongside cheeses, pretzels or flatbreads in the main bar or out back in the brick patio. No bachelorette parties allowed.
Bailey's Chocolate Bar, 1915 Park Ave. (next door to 33 Wine Shop), 314.241.8100. Most people come here for the wine, coffee and scrumptious chocolate desserts, but the beer selection really makes the place. There are a dozen taps and around 40 gourmet bottled beers. The food menu has a savory page with brie, cheeses and pizzettas alongside a chocolate lovers list (try the dessert taster platter).
Cicero's, 6691 Delmar Blvd., 314.862.0009. Busy bar, restaurant and nightclub with the largest bottled beer selection in St. Louis. Food items include pizzas, salads, meat entrees, pastas, sandwiches and burgers.
Llywelyn's Pub, 4747 McPherson Ave., 314.361.300. A fun neighborhood pub with 20 draft beers and some interesting Welsh Ales in bottles.
Schneithorst's Hofamberg Inn, 1600 S. Lindbergh, 314.993-5600. German lagers and german fare.

Scottish Arms, 6-10 S. Sarah Street, 314.535.0551. A two room pub with Fullers, Wynchwood and Scottish ales. Meads and pub grub are also available. Waiters wear kilts.
Sqwires Market, 1415 S. 18th Street - Lafayette Square (across from Square One Brewery), 314.865.3522. An urban food market, restaurant and bar. Wonderful cuisine and nice beers as well.