Beer Guides to Cities
Around the World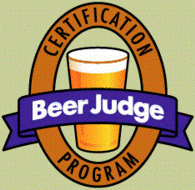 ---
DAB Dortmunder
Dortmunder Actien-Brauerei - Dortmund, Germany
Dortmunder Export


FIRST PLACE


Aroma: Floral hops with a light malt aroma that is very pleasing.
Appearance: Light to medium gold in color with white foam. Very clear.
Flavor: Very good balance of malt and hops. The water seems quite hard and mineral-like. There is a slight hoppy, bitter finish that is pleasant. An elegant, well balanced and delicious beer.




---
Sierra Nevada Porter
Sierra Nevada Brewing Company - Chico, CA
Robust Porter




SECOND PLACE


Aroma: Coffee and dark chocolate with herbal notes.
Appearance: Very black with a hint of ruby red that shows through. Soft, moderate carbonation.
Flavor: Coffee, cocoa, dry flavors. There is a dark grain bite that is tasty and a rich, medium body. This is a well balanced ale that fits the style extremely well.


---
Blanche de Chambly
Unibroue - Chambly, Quebec, Canada
Belgian-style Witbier




THIRD PLACE


Aroma: Beautiful aroma of honey, light coriander, and sweet citrus fruits.
Appearance: Somewhat clear with a white head. Light gold in color.
Flavor: Mild, balanced flavors of citrus, wheat, coriander, and herbs. The finish is a bit tart (good for style) and dry.


---
Anchor Steam Beer
Anchor Brewing Company - San Francisco, CA
California Common Beer


1st HONORABLE MENTION
Aroma: Sweet aromas of butterscotch, toast, and light fruit.
Appearance: Perfect for style - dark gold to light copper in color with good clarity.
Flavor: Woody hops provide good hop bitterness. Malt provides a medium body. Fruity character is mild. A pleasant, somewhat complex ale.


---
Rogue Brutal Bitter
Rogue Ales - Newport, OR
Strong Bitter
2nd HONORABLE MENTION
Aroma: Citrus, grapefruit peel, resiny American hops.
Appearance: Copper in color; clear with a good stand of white foam.
Flavor: This is far too hoppy and resiny for the style. Malt is delicious, but far in the background. This is a remarkable beer that is very delicious - good citrus, woody hop character in flavor and bitterness. Does not really fit into the English ESB style, however.

---
Spaten Premium
Spaten-Brau - Munich, Germany
Munich Helles
Aroma: Hint of sulfur with sweet malt aromas and fruity undertones.
Appearance: Light gold in color; clear with white head.
Flavor: A bit light in body, but very clean. Malt is pleasant but should be a bit more full. A bit dry for a Helles.

---
Abita Amber
Abita Brewing Company - Abita Springs, LA
Vienna Lager
Aroma: Light caramel and toast with a hint of herbal, celery salt aroma.
Appearance: Light amber and clear.
Flavor: Very drinkable, but a bit mild in flavor. Refreshing, but a bit dry. Needs more complex toasty German or Vienna malt character to be an outstanding Vienna Lager.



---
Grolsch Amber Ale
Grolsche Bierbrouwerij - Enschede, Netherlands
Northern German Altbier
Aroma: Malt, toast, slightly herbal with a hint of skunk (light-struck). Slightly musky.
Appearance: Dark copper to light brown in color with attractive white head.
Flavor: A bit two-dimensional and light in flavor and body for style. Needs more complexity from German malt and hops to be remarkable. Not assertively bitter - pleasant, but a bit bland.

---
Young's Special London Ale
Young and Company's Brewery - Wandsworth, UK
Strong Bitter / English Pale Ale


Aroma: Fruit and citrus with notes of cola and paper.
Appearance: Copper in color; clear with a good stand of white foam. Could be a bit over-carbonated.
Flavor: Seems very fruity and citrus-like - hints of American hops. This is a bit too hoppy and fruity for the style. There should be more crystal / caramel malt complexity. Malt character is too far in the background. A very drinkable ale, however.



---
Bar Harbor Real Ale
Atlantic Brewing Company - Bar Harbor, ME
Northern English Brown Ale
Aroma: Coffee and malt with a bit too much roasted aroma for this style.
Appearance: Medium brown and clear. Very attractive appearance.
Flavor: Bready and toasty with a slightly dry finish. More nutty character would be nice. Tastes like bread crust. A bit too thin in body. There is a slight caramel note with hints of sherry in the background. Overall, an interesting ale.

---

Erdinger Hefe-Weizen Dark
Erdinger Weissbrau - Germany
Dunkelweizen


Aroma: Malt and caramel with hints of banana, clove, and fruit.
Appearance: Nice tan head and dark brown color. This could be a bit too dark for the style.
Flavor: Not very complex for a Dunkelweizen. The yeast flavors are very subtle here - should have more clove, banana, spicy character and fermentation complexity.


---

Snake Dog IPA
Flying Dog Brewery - Denver, CO
India Pale Ale


Aroma: Musky, hoppy, citrusy. Like pine bark with malt in the background.
Appearance: Medium gold to copper in color and very clear. Medium carbonation is nice.
Flavor: Tea-like with notes of citrus, tannin and grapefruit. Hop combination is strong, but a bit astringent. Hops should be less medicinal and harsh - more smooth hop intensity would be desirable. Hops are intense here, but not very pleasant in flavor.