Beer Guides to Cities
Around the World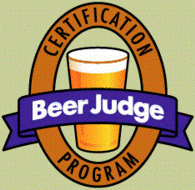 ---
Oak Aged Yeti Imperial Stout
Great Divide Brewing Company - Denver, CO, USA
Imperial Stout aged on oak


FIRST PLACE


Aroma: Huge aroma of dark cocoa, big wood, vanilla, oak, wine barrels. Gorgeous wood notes along with spicy, molasses character.
Appearance: Mild foam and light head retention. Very dark foam.
Flavor: Fantastic espresso / oak balance. Rich, big mouthfeel, spicy, warming, delicious. Rich bitter chocolate, vanilla with deep, complex flavors and notes of fresh oak.




---
The Czar
Avery Brewing Company - Boulder, CO, USA
Imperial Stout


SECOND PLACE


Aroma: Very fruity: black cherry, mixed fruit jelly, earthy mango and blood orange notes.
Appearance: Black in color with a dark tan layer of foam on top. Ruby hints.
Flavor: Dark chocolate, very sweet, dark fruit overtones, molasses, dark treacle. Very rich and full-bodied.



---
Ten Fidy
Oskar Blues Brewery - Lyons, CO, USA
Imperial Stout


THIRD PLACE


Aroma: Fruit, espresso and alcohol.
Appearance: Dark black in color with a black layer of foam. Very viscous with big legs on the side of the glass.
Flavor: Viscous, bitter with black patent and roasted malt notes. Slightly astringent in the finish. Very rich flavors and alcohol notes. There is a lingering bitterness like a fine espresso. Delicious mouthfeel.


---
2007 Oak Aged Imperial Stout
Left Hand Brewing Company - Longmont, CO, USA
Imperial Stout aged on oak
1st HONORABLE MENTION
Aroma: Vanilla, light coffee, tannins and sorghum.
Appearance: Dark with ruby red highlights.
Flavor: Huge vanilla and dark malt notes with hints of alcohol. Nice woody hint in finish with notes of raisin, molasses and dark chocolate. Good dessert beer. Rich and slightly sweet. There is also a touch of butterscotch. A very complex stout.


---
Special Reserve Old Engine Oil
Harviestoun Brewery Ltd. - Alva, Scotland, UK
Imperial Stout - single malt whiskey cask aged
2nd HONORABLE MENTION
Aroma: Whisky, heather, honey, alcohol, ham rind and salt.
Appearance: Light head. Beer is very dark.
Flavor: Mineraly, smoky, cooked meat notes, ham-like, iodine, seaweed. Very interesting. Floral, honey-like notes are also present. A very complex beer with tannins and eucalyptus flavors.

---
Peg Leg Imperial Stout
Clipper City Brewing Co. - Baltimore, MD, USA
Imperial Stout
Aroma: Fruity, licorice hints. Mild notes of pineapple, figs.
Appearance: Very dark brown with mild carbonation.
Flavor: Caramel, toffee, dark fruits, prunes. Thin side of mouthfeel for style. Not very viscous. Soft, pleasant. Alcohol notes are hidden.

---
Lagunitas Imperial Stout
Lagunitas Brewing Co. - Petaluma, CA, USA
Imperial Stout
Aroma: Bitter sweet dark chocolate and malted milk balls. Caramel and toffee.
Appearance: Black with hints of red when held to the light. Medium carbonation.
Flavor: Viscous and full-bodied with lots of caramel flavors. There is a tiny hint of smoke. Slightly sweet and light in alcohol notes.



---
Imperial Stout
Nogne O - Grimstad, Norway
Imperial Stout
Aroma: Cherry cola, minerals, molasses and a hint of pepper.
Appearance: Black with dark foam. Ruby brown highlights.
Flavor: There is a noticeable CO2 bite. Slight hint of paper. Earthy and a touch musty.

---
Podge Belgian Imperial Stout
Picobrouwerij Alvinne - Ingelmunster, Belgium
Imperial Stout with Belgian yeast strain


Aroma: Cloves, dark malt, dark candied fruit, hint of acetone, bananas and vanilla. Aroma reminiscent of a Belgian Strong Dark Ale.
Appearance: Dark brown with a large head.
Flavor: Tastes like a Belgian Strong Dark Ale. Not an Imperial Stout. Fruity, fermentation notes. Very delicious. No coffee notes. Very complex in flavor with lots of fruit notes: cherry, pineapple, peach.



---
Dark Force Double Extreme Imperial Wheat Stout
Haandbryggeriet - Drammen, Norway
Imperial Wheat Stout
Aroma: Dark roasted grains, alcohol, light coffee and mild spices.
Appearance: Black with medium dark foam. Head retention is very good.
Flavor: A bit astringent, bitter, chalky. A touch thin in body for style. Brunt grain notes are apparent. There is not a very rich mouthfeel. Hints of dark fruit and dark cherries. A bit two-dimensional and linear in flavor.

---

Kentucky Breakfast Bourbon Aged Stout
Founders Brewing Company - Grand Rapids, MI, USA
Imperial Stout bourbon barrel aged


Aroma: Ash tray, wet wood, musty, earthy.
Appearance: Black in color with no head at all.
Flavor: Charred wood, ashy, burnt tobacco, wet charcoal. Cellar-like flavors are very earthy. Some vanilla notes are present. Balance is toward slightly unpleasant burnt flavors.


---

Old Rasputin Russian Imperial Stout
North Coast Brewing Co. - Fort Bragg, CA, USA
Imperial Stout


Aroma: Light citrusy hops, fruity notes. Hint of pencil shavings. Mild aromas of chocolate.
Appearance: Very black with nice stand of light tan foam.
Flavor: Starts with a hint of sweetness and then ends with somewhat dry finish. Dark chocolate notes are nice. Coffee liqueur hints are present as well. There are also mocha notes. A pleasing stout.