Beer Guides to Cities
Around the World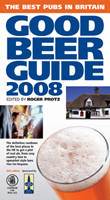 Since I was a little girl, I have often passed the time, when out and about, people watching. As an adult, world traveler, and advocate for good beer combined with good food, my entertainment and education by people watching has grown exponentially. Observations on a holiday to England in December 2007 made me ponder the differences and similarities of socializing in the local pubs.

I have spent more time in England than any other country, with the exception of my country of birth; therefore, my expertise on the English pub culture is greater. Generally, a pub by any other name (bar, beer garden, café, etc…) is still a pub. People gather there to relax, talk with friends, drink and sometimes to grab a snack. In the U.S., we have a plethora of pub types because we are a potpourri of different cultures. We have even invented a few of our own.

In England, in general, the pubs started out as a male bastion of freedom. On their way home from work, men would stop in their neighborhood pub, grab a pint of mild or bitter and discuss whatever topics were on their minds that day. English beer is typically lower in alcohol and can be drunk by the session (meaning you can drink more than one without becoming snockered). Many of the pubs were also inns which meant that one could also grab a meal, fish and chips, meat pies, bangers and mash and the like. These days not much has changed. Although, I must say, that there have been some improvements on the food. No offense to my Indian friends out there, but the best thing to happen to British food was the colonization of India. I can always find a decent curry to go with my bitter when the munchies come upon me.

My most recent trip, with my sweetie Owen, took in Cardiff, Wales and Heredfordshire, England. There lives a comforting feel in any English pub. I often feel as if I have come home, no matter where I am in England, as soon as I step foot in a pub. Many English pubs are multi-room establishments, but in Heredfordshire (which is a region in England with the city of Heredford being the "county" seat) I noticed that more traditional pubs had a distinct layout. There was the regular pub room and then there existed a lounge. Both rooms are connected by a common bar area. The lounges tended towards more comfortable furniture and quieter atmosphere. From talking to locals, I found that these came about when more women started coming to the pubs-to make the women comfortable. I think also to keep our sex from distracting from the male gossip. Yes, men do gossip.

Depending on what time of day you visit, you will find a different crowd. Keeping in mind that traditional pubs do not stay open as late as our bars and often close between lunch and dinner, you get the pensioners during the day, and many stay all day. People who work, show up at the end of the work day. In a small town pub called the Olde Tavern, Owen and I ran into a group of retirees discussing everything from retirement benefits, the Queen's alleged "dalliances" when Phillip was away, and women. When the female bartender and I tried to argue with the men on their views of women's habits, we were totally ignored. Needless to say, I was amused. For them, the pub is very much a "Cheers" experience. They walk in and everyone knows their name. It made me think of my friends and all the great conversations and fun that we have had in our favorite hangouts enjoying our favorite brews. Owen and I actually met in a bar (Here's a shout our to Eddie's Attic in Decatur, GA.) over a beer thanks to a mutual friend.

To the old boys in Heredfordshire, my friends and readers, I say, "cheers!" Pubs may vary in décor, and the accents may be diverse, but they are our retreats, our playgrounds, and the places where we celebrate friendship. Next time you find yourself in your favorite pub, raise a glass to pub culture and the proprietors that make it possible. Remember to eat well and drink good beer.