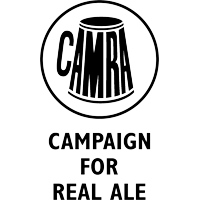 Text by Owen Ogletree
Photos by BJCP master beer judge Phil Farrell
Posted February 2012

---
- See Photos at Bottom -

List of Cask Ales at our 2012 Event:
PEOPLE'S CHOICE AWARD: 01 - 5 Seasons Prado Just Baked Apple Pie is a blend of hard apple cider and ESB (extra special bitter) with the addition of a variety of fabulous spices frequently found in mom's apple pie. The caramel malt of the ESB pairs beautifully with the tart crispness of the cider.



02 - 5 Seasons Smoked Mild, a collaborative effort between 5 Seasons Westside and 5 Seasons Prado, is a true session beer that comes in just under 4% ABV. Brewed with toasty German malts and a touch of smoked malt for an extra layer of complexity.

03 - Allagash Interlude - Employing farmhouse ale yeast for the first half of fermentation, then Brettanomyces for the second half, this complex Belgian-style ale was then aged in French Merlot and Syrah barrels.



SECOND PLACE CLASSIC STYLE: 04 - Bell's Special Double Cream Stout - Completely dairy-free, this 6.1% ABV stout blends ten different specialty malts to yield a remarkable depth of mocha-like flavors. With only a touch of burnt notes, Special Double Cream Stout focuses on the softer, cocoa and espresso-like aspects of roasted malt.



05 - Cigar City El Lector English Dark Mild Ale - This sessionable brown ale is named after the Lector, an employee that would read to factory workers while they hand-rolled cigars. Deep brown in color, El Lector throws toffee, chocolate and bready aromas, while the flavor displays light caramel and toast notes with hints of chocolate and raisin with a mild herbal bitterness from UK East Kent Golding and Fuggle hops.

06 - Duck-Rabbit Brown Ale is an American brown ale brewed with Amarillo hops for a citrusy, spicy bitterness and Saaz late hops for a flowery aroma. This special cask also boasts an extra (in cask) dose of Fuggle dry-hops.

07 - Heavy Seas Siren Noire Imperial Chocolate Stout - An 8% ABV English style imperial stout fermented and flavored with imported Belgian chocolate. Smooth and easy to drink, this cask includes grilled vanilla beans, toasted pear wood, Belgian chocolate nibs and Mt. Hood hops. Hear the siren call for this silky, smooth, chocolate temptation.

08 - He'Brew Jewbelation 15 - Verging on booze, dessert and a beer geek's waking breakfast dream, this year's Jewbelation 15 overflows with complex, sweet malts with flavors of dark fruit, notes of coffee and luscious chocolate, with a pronounced hop flavor blast throughout the palate. With hints of port, calvados, and even cognac, this year's offering is a truly decadent, sipping beer.

09 - Highland Cold Mountain Winter Ale - Our ever-changing spiced winter seasonal is typically malty in body, lightly hopped, and rounded out with spices that vary from year to year. We conditioned this Cold Mountain in a virgin whiskey barrel for three months, then racked it into firkins for a second level of conditioning.

10 - JailHouse Hop Riot Imperial Pale Ale - With 8% ABV and 100+ IBUs, Hop Riot has a slightly sweet but abusively woody-citrus nose. Backed by just the right amount of malt richness, this bold brew is a surprisingly drinkable, satisfyingly ale balanced with a smooth and well-rounded hop bitterness.

11 - Lagunitas Cappuccino Stout - Brewed with a pound of coffee per barrel to make it big, dark and dangerously drinkable all night long, this rich, smooth black ale offers delectable notes of fruit, cocoa, espresso beans and caramelized malts.

12 - Left Hand Fade to Black Vol. 3 - This 7.2% ABV peppered porter offers dried fruit flavors entwined with smoky pepper and licorice embossed on roasty malt sweetness that opens up as the slow warmth of chilies creeps up on the tongue and throat, finishing in an herbal, smoke ring flourish.

13 - Max Lager's St. Mungo Scotch Ale has a sweet malt character achieved by boiling the "heavy" first runnings of the mash along with dark brown sugar for caramelization. The complex caramel character is accented by a faint smokiness from peated and beechwood smoked malts in the finish. This cask was aged on toasted oak soaked in whiskey.

14 - Moon River Apparition Pale Ale - A 4.8% ABV interpretation of a classic English pale ale using ingredients imported from the UK, including Maris Otter pale malt. The taste is driven by malt flavors of caramel and toast with a fruity English-ale yeast character. This exclusive cask is dry-hopped with UK Fuggles, EKG and Sovereign hops.



THIRD PLACE CLASSIC STYLE: 15 - O'Dempsey's Your Black Heart Russian Imperial Stout. This is a cask conditioned version of our strong stout - that's it. No chocolate nibs or spices were added. This is a smooth chocolate and roasted Russian imperial that's surprisingly balanced from start to finish. Its 8% ABV goes deceptively unnoticed, making this beer dangerously quaffable.



16 - Harviestoun Shiehallion (UK) is a crisp, cask conditioned European-style lager with a beautifully fresh taste of grapefruit. Delicately crafted using Challenger and German Hersbrucker hops, it is fermented at a very low temperature using lager yeast.

17 - Smuttynose IPA - This 6.9% ABV IPA is lip-smacking, with an aggressive and pungent grapefruit hop character - making it wonderfully balanced and insanely drinkable. The citrusy hop flavor from a mixture of Simcoe and Santiam is pleasantly balanced by smooth bitterness from Amarillo hops.

18 - Stone Ruination - Dry-hopped heavily with whole leaf Simcoe (an intense American hop variety introduced in 2000), this impressive IPA explodes with notes of pine, citrus, wood and passion fruit. Someone once described the cask version as "sex inside steel!"



SECOND PLACE SPECIALTY BEER: 19 - Thomas Creek Chocolate Orange IPA - This 7.5% ABV, 100 IBU, specialty IPA showcases a gorgeous, deep copper brown color. Malted chocolate wheat gives this beer a roasted chocolate flavor enhanced by the addition of cocoa powder. Sorachi Ace dry-hops and bitter orange peel boost the citrusy bouquet.



20 - Twain's Acey-Deucy Wild Saison - Aged over nine months, Twain's "Sarahmonial" Saison was brewed with grains of paradise and peppercorns. Acey-Deucy was formed when combined with raspberry and Brettanomyces and put into a corner to be left to its own devices. Sweet and sour, spicy and dry, this cask offers a enormous depth of dimension.

21 - Weyerbacher Fireside Ale - An intricate dark ale with a touch of smokiness. The rich malt flavor, crisp bitterness and smoked malt nuances reach perfect equilibrium in this brew. At 7.5% ABV, Fireside Ale will warm you up as the temperature drops.



FIRST PLACE CLASSIC STYLE: 22 - Adnams Broadside (UK) - Brewed with pale ale malt and First Gold hops, the 4.5% ABV Broadside is a dark, ruby red beer rich in fruitcake aromas and almonds. It was brewed to commemorate the fierce Battle of Sole Bay fought against the Dutch Republic in 1672 off the UK's Southwold coast.



23 - Castle Rock Harvest Pale (UK) - Described by beer writer Roger Protz as, "The finest blond beer I've drunk in many a year," Harvest Pale is brewed with a gently-kilned malt, and an aromatic blend of American hops gives this 3.8% ABV beer exceptional poise. Champion Bitter of Britain 2007 & Champion Beer of Britain 2010.

24 - Lazy Magnolia Stoutgasm is the Mississippi brewery's roasty Jefferson Stout made with sweet potatoes and lactose refermented in the cask with coffee, cocoa, coconut, vanilla and cherries.

25 - Monday Night Brewing Drafty Kilt - A 7.2% ABV, full-bodied, roasty scotch ale with a hint of smoke and pleasant sweetness. In a difficult hop-growing climate, Scottish brewers relied on other ingredients to impart flavor and bitterness - one such ingredient was smoked malt. Drafty Kilt is a dark, malty bombshell of a beer that includes cherrywood smoked malt, chocolate malt and roasted barley.

26 - Moylan's Chelsea Porter w/ TLHO Chocolate - The Irish brewers of Dublin brewed the "porter style" until the mid 1970's and we at Moylan's have decided to revive this classic brew. Chelsea Moylan's Porter is a rich, robust porter cleverly crafted to integrate the aromas and flavors of espresso coffee malt and bitter-sweet chocolate malt.

27 - New Belgium Snow Day - Pleasantly hoppy, Snow Day carries the subtle chocolate and caramel flavors of a new brewing malt known as Midnight Wheat. The Styrian Golding, Centennial and Cascade hops bring the backbone of hoppy bitterness to complement the roasty undertones. This out of the ordinary cask is dry-hopped with a huge dose of additional Cascade hops.

28 - Peak Organic Oak Aged Mocha Stout - We mixed together our three favorite things - beer, chocolate and coffee. A rich, 8.6% ABV stout serves as the backbone, with organic black malt and chocolate malt providing a luscious foundation. During the boil, we added artisan chocolate from our friends at Taza. During conditioning, we added coffee from our pals at Coffee By Design. Then this concoction was French oak-aged, resulting in soft vanilla notes.

29 - Red Brick Strong Brown Ale - This malty bombshell was brewed for Red Brick's 17th anniversary. With loads of dark and caramel malts balanced by the perfect blend of aroma, flavoring and bittering hops, this 8.3% ABV ale comes in as medium/full bodied and quite intricate.



FIRST PLACE SPECIALTY BEER: 30 - Red Hare Chocolate Porter - This robust style porter was brewed with a special blend of dark cocoa along with chocolate malts and Midnight Wheat. Willamette hops provide a nice balance of bitter and sweet. Into the cask we added Creme De Menthe liqueur along with dark cocoa nibs to mimic the taste of an Andes candy melting in the mouth.



31 - Ridgeway IPA (UK) - This 5.5% ABV ale serves as the model for the next wave of real IPAs from the United Kingdom. First commissioned to serve as "Bad Elf" in the American market around Christmas of 2003, this brew was designed to be strong and malty but also showcase an assertive Cascade hop bitterness thrown in as a gift to hop-loving Americans.

32 - Rogue Chocolate Stout is an American stout that's ebony in color with a rich, creamy head. The mellow flavor of oats, chocolate malt and real chocolate are balanced perfectly with the right amount of Rogue Micro Hopyard Revolution and Rebel hops for a bitter-sweet finish.

33 - Sierra Nevada Torpedo - A big American IPA - bold, assertive, and full of flavor highlighting the complex citrus, pine, and herbal character of whole-cone American hops. The 'torpedo' is a sleek, stainless-steel piece of hardware that delivers more pure hop aroma than any method of dry-hopping we've ever seen.

34 - SweetWater Long Strange Trip, So Far - This 10% ABV winter warmer is delicious and smooth enough to enjoy any time of year, and its deep bitterness parallels the complex malt flavors. Partake in the inviting nut, caramel and spicy notes topped off with the aroma of the elegant Centennial and Amarillo dry-hops.

35 - Terrapin Bourbon Wood Barleywine was done in collaboration with BFM in Switzerland. We brewed the same beer here and across the pond. What you will be trying today is the U.S. version brewed at Terrapin. It's an American-style barleywine brewed with 15% rye malt for a spicy finish. We also added dark wood chips soaked in rye whiskey for an extra depth of character.

36 - Wadworth 6X (UK) - Full bodied and distinctive, 6X remains one of the most celebrated beers to come out of the south of England. This 4.3% ABV cask bitter is copper in color, malty and fruity with balancing UK hop character.

37 - Wild Heaven Ode to Mercy Special Winter. This imperial brown ale infused with cocoa nibs overflows with bold flavors woven into a balanced and approachable beer that finishes with creamy hints of dark malts, herbal cocoa complexity, citrusy hops and roasted goodness.



THIRD PLACE SPECIALTY BEER: 38 - Wrecking Bar Colin's Apple Brandy Wee Heavy - A complex malt bill and extra long boil give the base strong Scotch ale more than a hint of caramel and toffee with restrained peaty/smoky character. Marry this with apple brandy aging, and you have a cask beer that's great on its own and even better with dessert!



---
| | |
| --- | --- |
| Gail pours samples at our early morning ACAT judging. | Each cask ale was evaluated on appearance, aroma and flavor. |
| Ales were given awards in 'Classic Style' and "Specialty' categories. | Amanda fills cups for judges Lisa and Larry. |
| 38 casks were placed on the patios of 5 Seasons and Taco Mac and in the side Cellar Bar of 5 Seasons. | England's CAMRA organization sent us posters for ACAT. |
| The thirsty crowd gathers on the 5 Seasons patio. | Fans pose with Randy Dempsey (in blue) of O'Dempsey's beer. |
| Wayne Wambles, brewer for Cigar City in Tampa. | Wayne, The Beer Wench and Charlie on the Taco Mac patio. |
| Dedicated volunteers poured the real ales. | Owen Ogletree adds ribbons to the award-winning casks. |
| Owen presents the award for 3rd place Specialty Beer to Bob and Kristine Sandage of Atlanta's Wrecking Bar brewpub. | Adnams Broadside, a classic UK bitter, took first place Classic Style. |
| Red Hare's Bobby Thomas (center) won first place Specialty Beer. | Brad Hodnett of Duck-Rabbit shows off his new Milk Stout shirt. |